So I'm so excited for 2 new changes to my Julep Maven subscription!! I was getting a little tired of the choices I was given each month so 2 months ago I used my last skip and then last month I sent my box to my sister for her birthday.
When I opened my email this morning to a new blog post from them I was pleasantly surprised that not only can you now select "I'm out this month" you can FULLY customize what you get in your box without upgrading to the Luxe subscription!!!
When Julep Maven first started they allowed you to have unlimited skips. However, before I joined they changed it so you only had 2 skips per year. This did not work for me and apparently I was not the only one! Sometimes the funds are just not right that month, right??
I have to say though that I am most excited for the customization. I was just able to select 3 items that I have wanted but have yet to come up in my monthly box! I was set to get an eye lid primer and eye shadow. Now I'm getting some gold decal strips, nail and cuticle pen and a corrector pen.
New for this holiday season are two promotional FREE gifts when you sign up for Julep Maven! This subscription is the PERFECT gift for someone you just don't know what to get. They are able to choose what they want!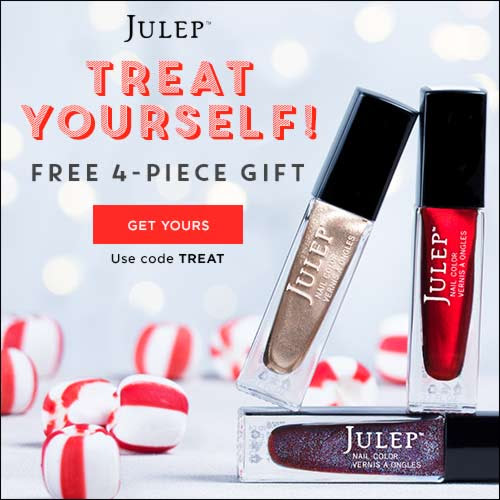 My idea is to either gift the subscription and keep the free gift for yourself!
OR just keep it all as a gift to yourself!! You deserve it, right??